Wine countries are usually romantic, but now an incredibly great destination for families too, with an increasing number of vineyards trading in elegant tasting rooms for kid-friendly fun zones that occur to also pour amazing wines for the grownups
So being a family with kids, you will usually need to find a right balance when you travel and dine out together as a family and will often look for the calm, kid-friendly locations to have a good craft beer after a day at Wine Tasting
And fortunately, there are many family-friendly breweries to choose from. We've selected some of the favorite family-friendly breweries and craft beer locations that are suited for the whole family.

5000 Roberts Lake Road, Rohnert Park CA 94928
The new Rohnert Park location is right on the lake and is a suitable setting for a pleasant, relaxing mid-day. The kid-friendly play section has giant chalkboards to draw on, Jenga, Connect Four, and toys to play with. Any of this is within arm's reach of your Adirondack chairs. The brewery restaurant serves up a mean root beer float, wood-fired pizzas, and chicken wings. This brewpub screams family-friendly.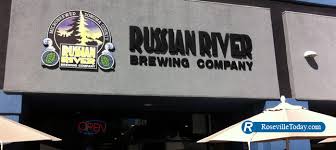 725 4th Street, Santa Rosa CA 95404
Russian River Brewpub is the beer mecca of the craft beer world. This brewery/restaurant offers a shirt especially for kids – the "Tiny Pliny" shirt. They provide grilled cheese and chicken wings together with root beer. Russian River Brewpub is kid-friendly, but it's advisable to visit on weekday afternoons with kids. Evenings and weekends can be extremely crowded. Also, don't bring in a baby carriage, because there won't be enough room to move about in there. Mom and dad can have a pint from the 20+ beers offered on draft. If you would like to do a tasting, they offer two tasting flights – California beers and Belgian-style beers. Guests can also request any of the beers in a half pint too.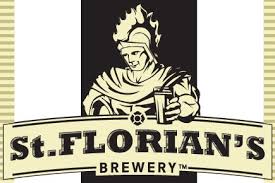 St. Florian's Brewery
7704 Bell Road, Windsor CA 95492
Resided just a few minutes from the Windsor Town Green, this family owned and running business invites a family visit. The owners, Aron and Amy Levin, bring their two boys Carlton and Cooper sometimes, and these boys take their jobs serious! The brewery has great beers on tap, food trucks on the weekends and a sandbox on the patio for children to have fun with while parents eat and chill together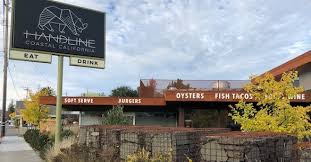 935 Gravenstein Avenue, Sebastopol CA 95472
This West County hot spot will offer parents several different food choices for their kids that aren't the regular burger. The "kiddos" menu includes delicious dishes similar to a quesadilla, fish, and chips, or mi Nino plate. You can order the fish tacos, and there's an incredible collection of craft beers from all through to choose from. This re-purposed Foster's Freeze is known for the frosting, so after your meal, the kids can go crazy with dessert.
There are a few more Breweries on Sonoma County. To book a Sonoma Brewery Tour Please call or text @ 707-255-5865 or go to our Reservations Page, fill out the page and we will contact you ASAP.